We have a number of ongoing studies and are always looking for volunteers to take part!
(In normal times) Most studies take place within the William Hardy Building, part of the psychology department in Cambridge city centre
1. The Impact of COVID-19 On Memory and Cognition
Have you had COVID-19? Do you think you had it (but didn't get a test), Or do you feel at risk of catching it?  
We want to understand how the virus impacts memory and cognition in the period following initial recovery. We are looking to recruit people both who have (or think they have) had the infection, and those that have not, but think they may be vulnerable.  Some people appear to recover very quickly, while others have ongoing symptoms (so called "Long Covid"). We want to understand which factors predict these differences, and how they translate to problems with memory and cognition.
This ONLINE study involves some questionnaires about you and your experience of COVID-19, followed by some cognitive tasks, assessing memory and problem solving.
We would then like to follow up with some respondents every few weeks (also online). You may be asked simply to report how you are feeling, or to repeat some or all of the cognitive tests (you can choose a time that works for you). For those that have experienced infection, we want to understand how the impact of the virus changes over time, and how that might differ between people who have experienced different symptoms. For those that have not had the virus, we expect some individuals may - unfortunately - contract the virus in the weeks following the start of the study. We would like to follow up with those people to see how they are feeling, and perhaps repeat some of the cognitive tests. This will be incredibly valuable as it will allow us to see within an individual how the virus impacts memory and cognition by comparing before and after.
The first session takes around 30-45 minutes. Please not that the task is not suitable for mobile/cell phones 
You are eligible to take part if you are over 18, a fluent english speaker and resident in one of the following countries: Uk, Ireland, USA, Canada, Australia, New Zealand or South Africa.
Alternatively, if you don't have time to take part right now, but would like to read an information sheet now, and then sign up to be emailed about this study in a few days:
2. How is Lockdown Affecting your eating?
Many of us are spending a lot of time at home at the moment. This ONLINE study is investigating how this is affecting people's eating. For more information, or if you want to take part, please follow the link below:
https://cambridge.eu.qualtrics.com/jfe/form/SV_b1pVWThZmP8Qa5n?fbclid=IwAR0rI0zXkSwJpqT8waWYDOIm-xx_OHVkDhcHrOSjD1Z1AGvDa2Qlx_FEN3s
3. Memory Development in Middle Childhood
THIS STUDY IS CURRENTLY ON HOLD DUE TO COVID-19. HOWEVER IF YOU ARE INTERESTED IN TAKING PART IN THE FUTURE PLEASE EMAIL AND WE'LL PUT YOUR NAME DOWN. We are investigating memory 
development between the ages of 8- and 13 years. This study is 

fun and involves playing computer games and the children get £10 in vouchers!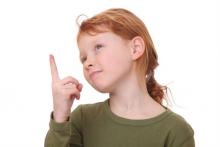 Recruiting ages 8-13, involves 2 visits at least 2 days apart. Children will play computer games and fill in a food questionnaire and get a fitbit to take home with them for a couple of days!
Interested or need more information? Please contact Panpan: pg470@cam.ac.uk